Thanksgiving Songs – You Probably Haven't Heard Most of These [VIDEO][POLL]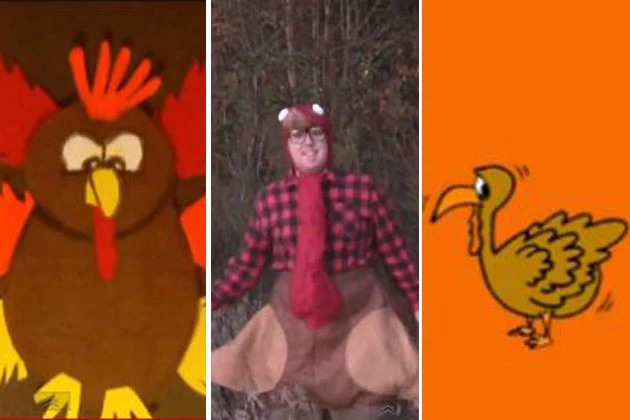 With Thanksgiving on us, it's time to go full turkey  Just like everybody I am thinking about the food, the turkey, dressing, cranberry's  and pie,  We are doing it all to Christmas music, don't get me wrong, I love Christmas music, but shouldn't we have some Turkey Day Music too?
A quick search showed me that Thanksgiving is a pretty popular topic when looking for songs. We found videos of tunes that feature some kind a cartoon baby monkey, um, thing, one about Mr. Turkey's feathers and a few with techno beats. Take a look below and pick a favorite from our top 10 picks… Of course, we have to start with the one that most all of us have heard…
Adam Sandler's 'Thanksgiving Song'
http://youtu.be/-z27FKwupds
'Everyone's Thankful Except for the Turkey'
http://youtu.be/sAIbwodgoU8
Cartoon Baby Monkeys Love Thanksgiving Too
http://youtu.be/TrAWXIKKZ2Y
The Song You'll Be Humming for Weeks
http://youtu.be/lpteDzY5iVY?t=16s
A Rousing 'Thanksgiving Overture'
http://youtu.be/Gkmpd3Xp2GM
Pilgrims Jiggle, Apparently
http://youtu.be/57bezTStN6I
Mr. Turkey, the Stuff of Nightmares
http://youtu.be/n1c1sbed6Lc
Extra Crispy, Extra Creepy
http://youtu.be/wbKp4j7exUI
Mc Hammer Is Probably Really Proud
http://youtu.be/BlitbJKaYy0
It's Techno Turkey Time!
http://youtu.be/4fmRT53hhNU
More from 107.9 The River